Discover more from The Ruffian
Ian Leslie picks out the most important, interesting and beautiful signals from the noise.
Over 18,000 subscribers
I can't stop trying, I can't give up hope
This week: how to think about vaccines, why Biden's age is his strength, and how many cats it takes to heat a home.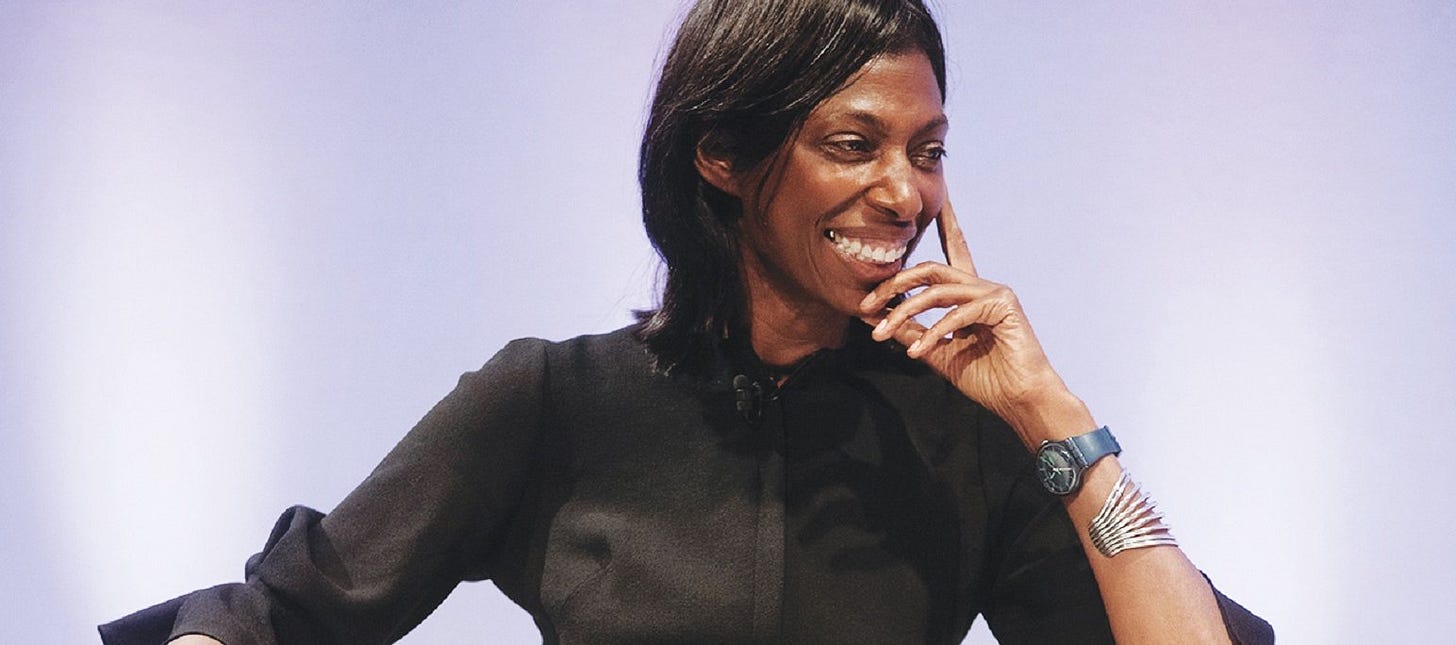 Paul Hampart/Soumian/Shutterstock
Sharon White was one of the UK's most high-flying civil servants, tipped for all the top jobs. Then last year she left government to become chairman of the John Lewis Partnership, which means heading up two big retailers at once: John Lewis and Waitrose. It was daring of JLP to pick someone with no senior experience in retail or business but if anyone can pull it off, White can. People who worked with or around her in government says she's both extremely smart and extremely nice (as you know, the two don't always go together). But boy has she walked into a hurricane. John Lewis was already in difficulties pre-pandemic as it struggled to adjust to the online era. Then all the shops had to shut down. Waitrose has parted ways from Ocado, just as online grocery shopping takes off. This profile of White in the Sunday Times (gated, sorry) is a fascinating account of the challenges she faces. She gives a good interview; she has a clear and bold plan and expresses it in simple language rather than hiding behind jargon. I'm maybe less convinced than she is that shoppers care as much about 'social purpose' as they say they do - at least, I think it comes a long way after the biggies of making products they really, really want, in places - online as well as off - that they want to visit. (JL doesn't need to be the cheapest; "never knowingly undersold" has long been obsolete). What she didn't talk about, perhaps because it's too boring for an interview, is the nuts and bolts of making online shopping, service and delivery work. John Lewis isn't as good as ao.com at that, and Waitrose will have to step up to compete with Ocado. If the business focused on that alone for a year it would probably make more progress than by pursuing some of its more eye-catching plans. The boring stuff is often the most important stuff. But then, having worked in government, I'm sure she knows that.

BIDENOLOGY
For the New Statesman, I wrote about how Biden's political strength is rooted in his advanced age. It means he is relatively unconstrained by the cultural progressivism (OK, wokeness), which is popular among his party's activists but unpopular with the public. That doesn't mean he won't pass radical reforms, by the way, in fact quite the opposite - his platform is to the left of Hillary Clinton's. As Andrew Yang says, "the magical thing about Joe Biden is that everything he does becomes the new reasonable." I also recommend this excellent piece from Politico on the relationship between Obama and Biden. Although they have a strong personal bond, the political relationship has been somewhat tricky at times - inevitably so. Biden is decidedly not from Obama's Ivy League, haute-liberal world. He has a more gut-feel, personal approach to politics and is sceptical of technocratic expertise, which made him the odd one out in the Obama White House. He opposed the surge-and-withdraw strategy in Afghanistan, for instance, on the basis that it was plainly self-defeating - I mean you really had to be very clever not to see how stupid that was. Biden was also better at negotiating with Republicans in Congress than Obama, who merely condescended to them. He sometimes offended the delicate sensibilities of Obama's wonks, derailing meetings with his untutored rants, but in the end I don't think any of the Obama people would deny he was an effective and loyal ally to the president. That reflects well on Obama too: his appointment of Clinton in 2008 drew all the Team of Rivals plaudits but actually I think his most imaginative and impressive personnel move was picking Biden and then making that relationship work.

COVIDOLOGY
The Ruffian is free, powered by the energy and enthusiasm of Ruffians. If you're enjoying it, please spread the word. If you post a link you found here, please cite the Ruffian. The magic link is: ianleslie.substack.com Thank you!

Make sure your spam filters recognise The Ruffian as a friend. Mark our email address as "not spam" or add it to your contact list.
PODLAND
In you're into US politics I recommend a podcast from Real Clear Politics, called Takeaway. RCP is that rare thing, a right-of-centre US politics site that is sane and sensible. The Takeaway's commentators, although clearly not Trump fans, provide some ideological diversity to my US info feed, making observations that my left/liberal podcasts often miss. For instance, while these guys gave broadly positive reviews of the Democratic convention they noted that Biden and his surrogates did not condemn the rioting in US cities and that this omission may leave them exposed. In other pods - this pod on sound design is really interesting on the music for Seinfeld, which, it turns out, was as innovative as the rest of the show. Finally I recommend this edition of BBC R3's This Classical Life, in which young musicians talk through some of their favourite music (classical and non-classical). I could recommend almost any edition of this series and in fact I might just recommend one every week.
OOH BABY BABY
Until I read this piece I didn't know that Aretha Franklin and Smokey Robinson were childhood friends. The article is a commentary on this amazing clip of the two of them appearing on the 1970s US TV show Soul Train. There's something special about watching old friends interact with each other: the deep well of shared humour, the affection that need not speak its name, the way they take comfort from being besides someone who knew them before they acquired the carapace of adulthood. It's touching to see Aretha - a shy, awkward, lonely soul - settle into herself when Smokey arrives, and that alone would make the clip worth watching. But then they start to sing together, impromptu, and I'll be darned if it isn't one of the most beautiful things I've ever seen.